about Sally
Sally Oyler travels widely from her native Scotland, taking great pleasure in drawing her inspiration from a rich variety of subjects and encounters. Her training in graphics and textile design has influenced her style of painting, drawing one's eye to the patterns and textures inherent in both nature and architecture.

Sally works in watercolours, oils and acrylics and has developed her own individual techniques which portray particular qualities of her subject matter. They are a striking and colourful perception of the world, often surprising with a quirky twist.

Having had 16 solo exhibitions her work is in corporate and private collections in Italy, USA, Germany, Sweden and Denmark as well as the UK.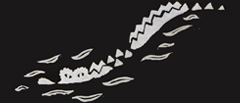 collections
Aberdeen Asset Management plc, Anderson Strathern WS, Cairn Energy plc, Chiene & Tait CA, Davidson Chalmers LLP, First State Stewart, Sir Bill & Lady Gammell, The late Duchess of Hamilton, Jones Lang LaSalle, Lloyds Banking Group, Macphie of Glenbervie, Sir William McAlpine Bt, Mr and Mrs John Maxwell, Lt Col and Mrs David O'Kelly, Mr and Mrs Nick Parker, Mr and Mrs Michael Pearson, Rettie & Co, Mr and Mrs John Robertson, Lord & Lady Sanderson of Bowden, Mr and Mrs Ian Widdowson, Mr and Mrs Iain Wotherspoon, Lady Young.

exhibitions
| | |
| --- | --- |
| 1987 & 1989 | Flying Colours Gallery, Edinburgh |
| 1991 | American International School, Florence |
| 1992 | Macaulay Gallery, Stenton & Gallery 41, Edinburgh |
| 1993 | Haddo Spring Promenade, Aberdeen & Easter Dalry House, Edinburgh |
| 1994 | 98 Elmbourne Road, London |
| 1996 | Leone Cockburn Gallery, Edinburgh |
| 1996 & 1997 | The New Club, Edinburgh |
| 1999 | Royal Botanic Garden, Edinburgh |
| 1999 & 2002 | The Lennox Gallery, London |
| 2004, 2006 & 2008 | The Dundas Street Gallery, Edinburgh |
| 2014 | Shepherd Market Gallery, London |
| 2017 | The Dundas Street Gallery, Edinburgh |

sally oyler: contemporary scottish artist - © sally oyler - all rights reserved